Miami: Saving and Smart Travel
This post may contain affiliate links. For more info read my disclosure.
Recently, my content manager traveled to Miami, Florida for the first time and wanted to share her experience and give some travel tips. This week's blog will cover ways you can save, places you should visit, and a marked itinerary for visiting Miami Florida from our very own Content Manager!
---
Miami Florida located just over a three-hour plane ride from Connecticut (where I am located) and is known for its Cuban flair, and art, and is a great place to visit. I recently visited as a quick trip with some friends for the first time for a quick getaway. As a recent college grad, it was important for me to be able to save money, but still get the most out of my trip. Visiting Miami was a great option for me as the direct flights were affordable for I decided to spend 3 nights, 4 days in Miami and here's the breakdown of my travel!
Traveling Factors (for me!)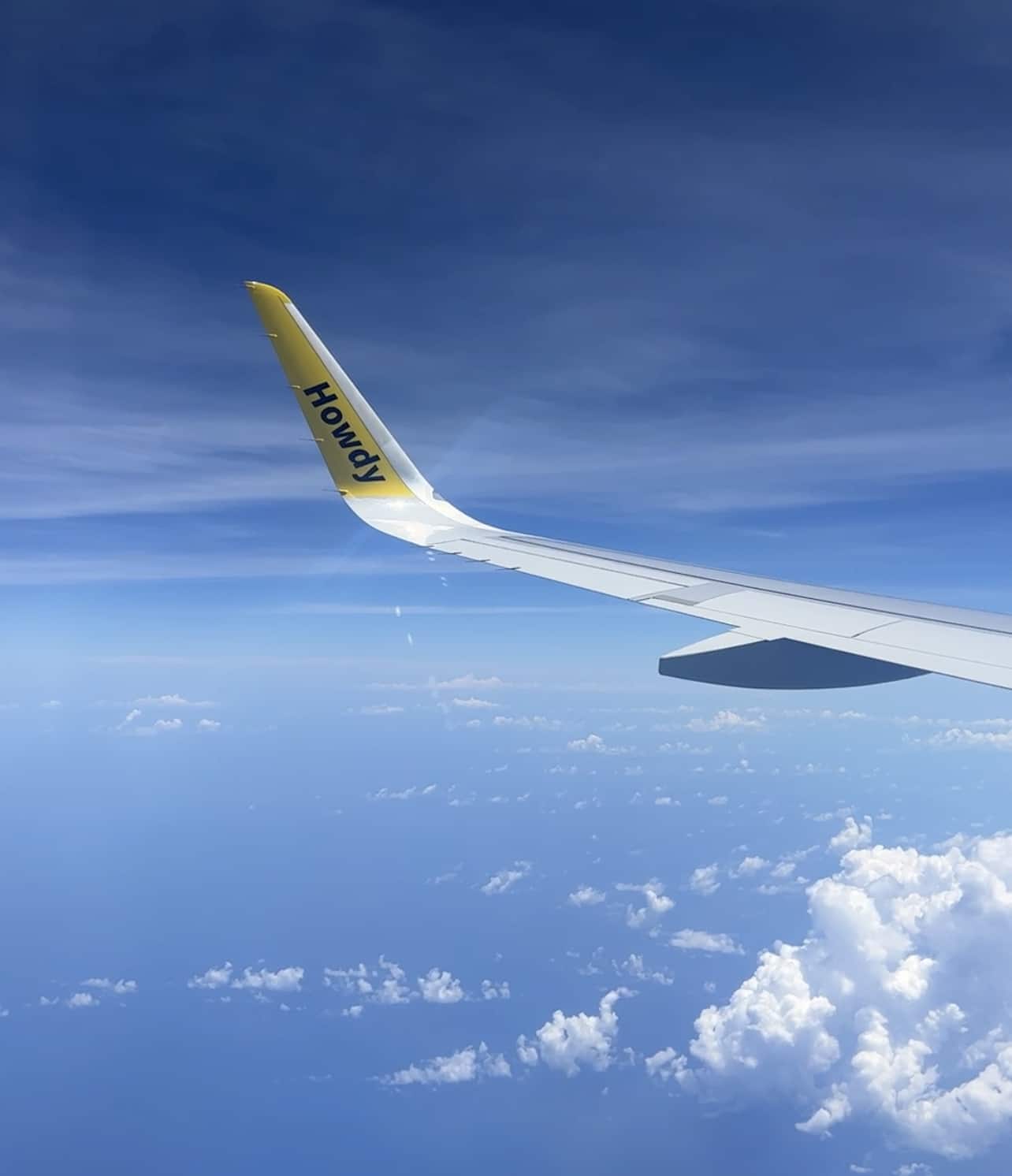 Affordable flights: My budget for transportation was under $300, including travel when in Miami. This meant not only did I need to do some research, but I needed to be smart about it! I was taking on this vacation with two of my other friends, so that meant Ubers/Lyfts would be split but the airfare would not be! As hard as it may be, I was able to fit everything in a carry-on and personal item to avoid additional fees (I've become a pro at it!).
Affordable stay: Split among three people, anywhere I was going to choose to stay was going to be affordable- however it was still important to choose somewhere affordable.
Location: To save on travel when landed, I wanted to make sure we were located close to all the attractions that we wanted to visit. For us, we had heard South Beach was the best area for people to visit, so we wanted to try our best to be located within walking distance of the boardwalk area.
PRO TIP: Look to see if your hotel, AirBnB or rental has free cancellation while booking! This may save you some serious money if fees are incurred. Always plan ahead!
Website? Air BnB? Hotels? So many options!
When planning my trip, we had planned about 2 months prior and decided on an AirBnB. A MAJOR tip for all of you travelers, if you can find a place that has free cancellation closer to your actual travel date, do it! We had originally booked an AirBnB that would've placed us about 20 minutes away from South Beach. It was an affordable price but wouldn't have been the most economical in terms of traffic and transportation. The same week I was scrolling through Google and thought, let me check to see if there are any cheaper hotels in the area. Upon review, there were tons of boutique hotels right in South Beach that were less than $300 a night, including towels for the beach and free happy hour from 5pm-6pm. I went ahead and canceled the Airbnb, saving upwards of $400, with much better accommodation. The cancellation was free and I had peace of mind the whole time!
Day One: Touchdown
Travel usually takes up most of your time, and it did on day one. We landed in the airport and had about a 20-minute Uber ride to the hotel in South Beach. We were able to check in and then headed over to CVS to grab necessities for the week (included must needed sunscreen).
Don't buy snacks at the airport! They are way overpriced and if you can hold off until you can make it to a local drugstore, do it! Find a convenience shop or drugstore or Target/walmart.
Our hotel didn't come with breakfast which wasn't a deal breaker for us, but we grabbed morning snacks, water, and other necessities at CVS to prep for our weekend. If you can find a hotel with breakfast, you can definitely have a luxurious time, but for us- it was all about doing it on a budget!
Our hotel offered happy hour from 5-6 pm for free which was a great way to save on drinks (if alcohol is your way to go!). They also had a few food items for a discount which was great if you didn't want to spend a ton on food. Tired from our day we headed to bed to prepare the next day (and the heat!)
Day Two: Time to Tour!
Day two we headed over to South Beach in the morning to enjoy some sun which was about 1 5-minute walk away from our hotel! We were able to grab towels for free from our hotel which was great as well!
The Florida sun is much different than up here in CT, and so our beach trip was not all day. We headed back to the hotel to get ready for lunch, as we had made reservations for the same day!
For lunch, we headed over to the Versace Mansion right on South Beach. Sounds expensive right? Wrong! The Versace Mansion is currently running a lunch special which is a 3-course meal for $30. If you love a good photo-worthy location, and something to eat- this is a great option. The meal included gratuity, an appetizer, a meal, and a dessert. Additional beverages were not included, and some options would include an additional fee!
Pro Tip: Find the restaurants you want to go to a week before and set reservations! This will save you from long wait times and hangry-ness!
The actual location was beautiful, and if you know anything about the style of Versace, his mansion mirrored that perfectly! When we arrived with a reservation it was about an hour wait-time, so I would NOT recommend just walking in. It was free to reserve on open table and you could also cancel for free. It gave us time to snap some pictures for socials and sit and relax!
By the time "late" lunch was done, we headed back to our hotel and were able to catch the end of happy hour and grab some free drinks and discounted snacks! After that, we hung out for a while before getting ready for nightlife!
If you are looking for nightclubs in the area, the price for entry also known as cover is going to be expensive! My friends and I were able to find promotions going on through promoters online. These were safe, as we didn't need to meet up with anyone, and it was simply a name that you say at the door for free entry! This saved us $500 in one night by not having to pay an entry fee. Be safe and use your judgment for some good nightlife!
That night we headed over to Club Space which is known for its nightlife within the techno and EDM music space! We did end up saving on the cover, which is great!
Day Three: Wrap Up
Day three we spent poolside at our hotel which was a great opportunity to be shaded while enjoying the water! We took some time to chit chat with some locals who knew the area well and they gave us some recommendations for good seafood in the area!
That day for lunch I popped into a quick in-and-out food shop that specialized in Greek food which was super economical, and the portions were huge!
For dinner, we splurged on one "luxury" dinner for a restaurant that was very well-liked by locals! It was great food, BUT as someone who loves a good deal-I was just as satisfied by the food that was on the cheaper side.
---
Miami… Worth the Money?
If you don't like the heat… don't go in August. I was not prepared for the humidity, but if it doesn't bother you, go for it! (I made it through 🤧 )
Book a place on the boardwalk area. I personally stayed at the Riviera which has sister hotels all on the strip. The South Beach Group (hotel group name) in general was an amazing stay, clean and accommodating!
If you want the nightlife scene, save on the cover by doing some promoter research yourself. The area is crawling with people who will come up to you and try and sell to you, but definitely do your own research.
Have a set amount in your head (or set aside) prior to attending. This will keep you in check and responsible for your spending amounts!
Plan your days ahead. If there's a specific place you want to eat at or a location you want to see, plan ahead!
Thanks for reading! Make sure to leave a comment below and check back weekly for updated blogs!